Has anyone ever told you that they got a weird email from you; one that you never sent? Often it tells them to click a link or directs them to send money.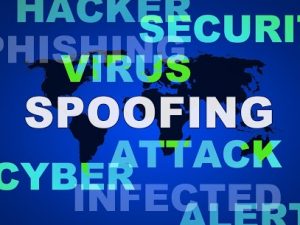 This is an internet scam called email spoofing. While the emails appear to be from you, or from somebody you know, this is usually just a cleverly disguised forgery and not an indicator that your email has been hacked. It is similar to someone standing around the corner from you and mimicking your best friend's voice while asking you to toss $20 around the corner to them. Most of us would want to peek around the corner and verify that our friend was standing there.
That can be a bit more difficult with an email.
So, what can you do?
The first thing to remember is that things that seem fishy usually are. Look at the way a person talks. Is the use of language odd? When is the last time your dad asked you to "Please kindly" anything? Or has your boss ever "Anticipated your early response?" If you aren't sure, we recommend calling the person to verify the email contents.
Don't respond to the email directly as this can potentially create other problems.
In some instances, you can see what the originating email address actually is. In the "From:" line you would see what appears to be your friend's email address, followed by a second email in "<…>" markings such as From: Mom@hugs.com <notmom@badguy.com>. In this case, you can block "not mom" without actually blocking mom.
We hope these tips help protect you from potential scams.