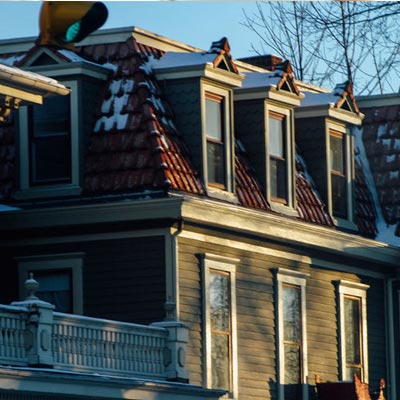 Real estate attorneys represent and assist individuals and businesses in a variety of residential and commercial real estate issues including real estate investment opportunities, acquisitions and sales, real estate construction and development, farm acquisitions and sales, leasing, landlord/tenant matters, land use, zoning, eminent domain, financing, refinancing, mortgages and foreclosures, and other real estate matters.
It is better to consult with a real estate attorney before entering into a real estate contract. While some issues can be resolved at closing, certain contract persons may be needed to best protect your interests.
The firm is affiliated with Hocking Valley Title Agency, Inc., which has been serving Fairfield and surrounding counties for more than 25 years. Hocking Valley Title offers residential and commercial title and closing services, on-site facilities for closings, real estate title examination, 1031 tax-deferred property exchanges, and owners and lenders title insurance. In addition to an experienced on-staff real estate attorney who reviews all transactions, Hocking Valley Title also enjoys immediate on-site access to several other attorneys at the firm who collectively have vast experience in all areas of real estate law.
That access results in efficient, prompt and creative solutions to issues that sometimes arise in real estate transactions, including access/easement matters, zoning matters, mineral rights (oil & gas), eminent domain, estate/title matters, and mortgage/lien/foreclosure issues. Hocking Valley Title is the policy insuring agent for Old Republic National Title Insurance Co., and is conveniently located adjacent to the firm. For more information, call (740) 654-8266 or visit their website at www.hvta.com.
Contact one of these Dagger Law attorneys for assistance.
Click on photo to access an attorney's contact information.