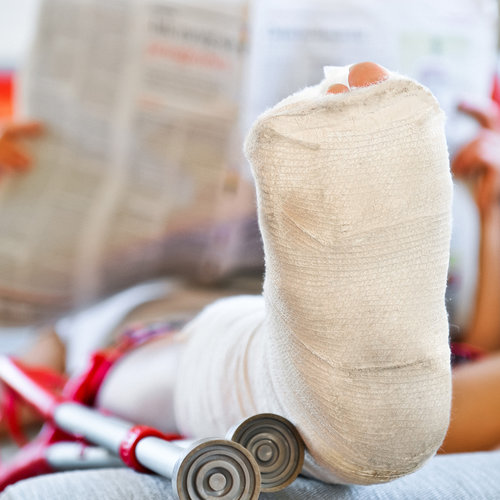 Personal injury lawyers represent clients who have sustained a wide range of injuries, such as those that arise from being involved in an automobile accident, airline or other common carrier accident, a construction or other workplace accident, or injuries that occur as the result of a dangerous or unsafe product (example – slip and fall).
In addition to helping accident victims, personal injury attorneys also represent clients who have sustained other types of harm resulting from someone else's negligence or violation of a legal duty. Many times these cases can be resolved without having to actually file a lawsuit.
Our lawyers use their extensive experience, both in and out of Court, to obtain the best result for you.
Wrongful Death
Wrongful death law is an area of law that seeks to provide financial compensation to the next of kin of a person whose death was caused by the negligent, willful, or wrongful act, neglect, omission, or default of another. Settlement of wrongful death claims in Ohio require the appeal of the Probate Court, even if all parties are otherwise in agreement.
A wrongful death could occur as a result of a variety of situations, including:
Medical malpractice that results in decedent's death.
Neglect or abuse on the part of a nursing home that results in decedent's death.
Automobile, bus, train, airplane or other common carrier accident.
Occupational exposure to hazardous conditions or substances (exposure to asbestos, etc).
Our lawyers who practice in the personal injury area also are well-versed in litigating or otherwise resolving wrongful death claims, and have significant experience in not only resolving the dispute, but in getting the Probate Court's approval of any settlement or distribution
Truck Accidents
The firm has established itself as one of the leading law firms in Central and Southern Ohio in the area of personal injury relating to truck accidents. Our litigation attorneys have successfully represented injured clients all over Ohio, obtaining large jury verdicts and settlements.
Many of these cases have involved truck or tractor trailer accidents. A tractor trailer or "big rig" is a truck wherein the tractor portion of the truck pulls the cargo portion, or trailer. These large vehicles are on our highways and roads 24/7, and accidents involving tractor trailers are on the rise. The injured party needs to be represented by experienced trial lawyers who know what to look for and know how to achieve the best result. Our firm's trial lawyers know how to represent clients injured in these accidents both for settlement and trial purposes.
Knowing what contributes to tractor trailer accidents is crucial in finding the evidence through the use of qualified experts, and accident reconstruction is vital. Accidents involving trailers can be factually and legally complex. Finding the evidence proving the true causes of the accident and any motivating or aggravating circumstances requires the kind of experience that we can offer from our attorneys. Our trial lawyers also understand the applicable federal and state laws that may have been violated contributing to the accident. We are well prepared to assist injured clients in cases involving truck accident law or tractor trailer accidents.
Contact one of these Dagger Law attorneys for assistance.
Click on photo to access an attorney's contact information.