Randy L. Happeney, partner in the law firm of Dagger, Johnston, Miller, Ogilvie & Hampson, LLP retired recently after 35 years with Dagger Law.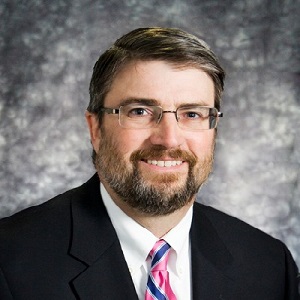 His law practice placed an emphasis on family law, civil litigation and adoption. Happeney successfully handled thousands of domestic relations matters ranging from simple dissolutions to complex divorces involving in excess of 30 million dollars in assets.
"Randy has always been one of the most productive attorneys in our partnership in terms of hours billed and revenue raised, despite a diagnosis of multiple myeloma" said Jeff J. Spangler, managing partner at Dagger Law. "As much as we miss working with him every day, he earned his retirement, and we hope he enjoys many years of rest, relaxation, and time with family and friends, and most of all, his grandchildren, who we know hold a special place in his heart."
Happeney is a graduate of Miami University and The Ohio State University Moritz College of Law. He was recognized as an Ohio State Bar Association Certified Specialist in Family Law since 2003. He has been selected by his peers as an Ohio "Super Lawyer" by Cincinnati Magazine since 2009. He was a member of the Fairfield County Bar Association, where he served as chair of the Domestic Relations Committee from 1995 until 2008.
A native of Circleville, Ohio, Happeney resides in Lancaster with his wife, Marcy. They have three adult children – Lauren, Mitchell and Clayton. He has served on the Board of Directors with The Lighthouse domestic violence shelter and volunteered with the Robert K. Fox Family Y, including serving as president for two years. An avid outdoorsman, Happeney has hunted around the world, including Alaska, Canada, Africa and New Zealand.