by Norman J. Ogilvie, Jr.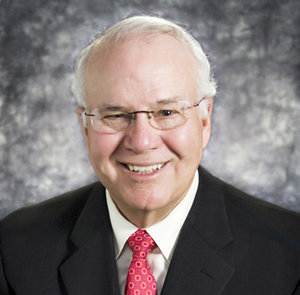 The termination of marriage, although a common occurrence, has the effect on society like throwing a pebble into a pond, creating ripples and disruption to its smooth surface.
A divorce affects not only the parties, but also the children, grandparents, cousins, neighbors, workplaces, teachers, banks, creditors, friends, and sometimes social services agencies.
It impacts the husband and wife by consuming their thoughts, affecting them both physically and emotionally. The stress caused to participants is only exceeded by the death of a child. It is important to share with your medical providers any symptoms such as lack of sleep or inability to focus. Seeking professional counseling and therapy is encouraged and looked upon by the Courts as an indication of common sense and good parenting skills.
Divorce law in Ohio provides a template within certain parameters of how children of a divorced couple will be shared and how the expense of raising the children will be divided between the parents. The law also provides a framework for dividing up the property and debts of the marriage, as well as the income of the parties.
An experienced family law attorney will help his/her client understand how these issues are resolved and what the parameters of a fair result look like. However, the stages of grief described by Kübler-Ross:
Denial
Anger
Bargaining
Depression
Acceptance
affect how long it will take to reach resolution either by agreement of by decision of the Court.
An experienced family law attorney will help his/her client through the maze of laws and the bargaining process with a goal to reach a satisfactory result that will enable the client to restart his/her life with the hope of future happiness.
Norman Ogilvie is currently serving Of Counsel for Dagger Law, and is an Ohio State Bar Association Board Certified Specialist in Family Law. He has been practicing law for over 50 years, and earned his law degree from The Ohio State University Moritz College of Law in Columbus, Ohio.