Our criminal/traffic defense attorneys will not only defend your rights in Court, if necessary, but will help you understand the maze of potential fines, points, and/or driving suspensions that might arise from a traffic stop.
Traffic violations are a mix of regulations and criminal offenses typically based on violations of state statutes and county, city or other local ordinances relating to the operation of motor vehicles. Depending on the severity of the offense, you may be subject to a fine, points on your license, loss of driving privileges or even jail time. 
If you are involved in a traffic stop, Dagger Law recommends the following actions:
If you are given a traffic ticket, you should sign it. Failure to do so could result in your arrest. Your signature is not an agreement with the traffic ticket, it is to signify that you received it. The traffic ticket can be objected to later, by your attorney
Remember that anything you say or do can be used against you – We know that traffic stops are often times of stress and anxiety. If we get pulled over for speeding, it is because we are typically running late. Arguments with loved ones can cause us to lose focus and miss stop signs. Having a bad day at work can make us agitated behind the wheel on the drive home. We have seen all of this, and more. Once a traffic stop is initiated, it is time to remain calm and polite. 
Exercise your right to remain silent, and politely inform the officer that you will be exercising this right. We do recommend providing your name, address, and date of birth, and then remaining silent until you have a chance to speak to your attorney
Don't argue with, or lie to, police. Don't complain, tell the officer that they are wrong, or threaten to file a lawsuit
Keep your hands where police can see them. Only reach for your license and registration once the officer has directed you to do so. You must show your driver license, proof of insurance, and registration if the officer requests it
If you are arrested as the result of a traffic stop, ask for a lawyer immediately
Do not touch or attempt to obstruct the officer, resist arrest, or attempt to flee regardless of your innocence. These are actions that can be used against you
Write down everything you can remember about the incident so that you can share this with your attorney. If there are witnesses, try to get names and contact information
Never consent to a search. If an officer has a search warrant, politely ask to see it. There are times when an officer may search you, even without your consent. It is important that you comply, but maintain that the officer does not have your consent. 
Police may frisk anyone that they believe to be armed, including passengers
If you are injured, ensure that photographs are taken as quickly as possible, but seek medical attention first
If your traffic stop is due to a suspected OVI, the police may require you to take a physical or chemical test to determine your sobriety.
Refusal to take a test, after a suspected OVI, could result in your license being suspended immediately. We do want you to remember that you have the right to refuse a breath or urine test, despite the officer's insistence. 
If your license is suspended, your attorney can appeal the suspension in court.
If a test determines that you have a blood alcohol level that exceeds the legal limit (.08% in Ohio), your license will be suspended immediately
Your attorney can appeal this license suspension for you, in court, and may even be able to appeal even if you have failed a breath or urine test. 
If you have previous OVI offenses, there may be increased penalties if convicted. An experienced attorney may not be able to save you from all of the consequences, but they can work to minimize the consequences for you
Contact Dagger Law attorneys for assistance.
Click on photo to access an attorney's contact information.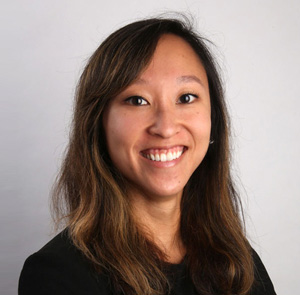 Kathryn Cornelius-Blume, Attorney