by Jeff J. Spangler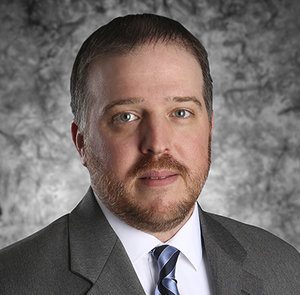 Numerous state and federal laws require Ohio employers to post specific employment related signs throughout the workplace. The required posters are designed to ensure that employees are aware of guidelines and laws that could affect them in the workplace. Certain posters are required of all Ohio employers; other posters are unique to certain industries.
The Ohio Fair Employment Practices Law poster is required to be posted by all employers in the workplace. This mandatory poster generally states that Ohio law prohibits discrimination on the basis of race, religion, sex, age, military service, nationality, and other protected classes, and that the Ohio Civil Rights Commission is available to investigate any employee complaints.
Ohio requires that all employers post the Ohio minimum wage. Ohio employers also must have a sign displaying the employer's Workers' Compensation Certificate. Additionally, all places of employment in Ohio must post a "No-Smoking" poster at each entrance. Many Ohio employers are required to have an Ohio Minor Labor Law poster, which advises employees younger than 18 years of age how much they are legally allowed to work.
Various federal laws also require mandatory postings in Ohio businesses. Similar to the Ohio Fair Employment Practices Law poster, federal law requires that employers display the "Equal Employment Opportunity Is the Law" poster, which is meant to protect employees from workplace discrimination. Federal law also requires employers to post information relating to the Fair Labor Standards Act, which details the minimum wage, child labor laws, and overtime requirements. Depending on their size, Ohio employers may additionally be required to post the "Rights under the Family and Medical Leave Act."
Dozens of other laws and regulations mandate posters (unemployment compensation rights, Occupational Safety and Health rights, to name just a few), depending on the size of the business, or even across types of industries. Businesses and employers may also choose to post other signs (for example, prohibiting concealed weapons on their premises). Failure to follow "poster laws" could subject employers to monetary fines and penalties, and also could restrict their ability to defend claims made by employees.  
Many fee-based services are available to assist employers with required posters. Businesses are encouraged to annually audit their posters for compliance with "poster laws," particularly given the wide array of laws that are involved. For assistance with or clarification of "poster laws" as it relates to your business, please contact the attorneys at Dagger Law.