FOR IMMEDIATE RELEASE – May 17, 2018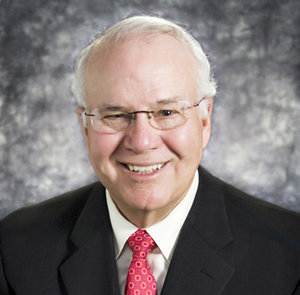 Lancaster, Ohio – Today, Dagger Law Of Counsel Norman J. Ogilvie, Jr. was recognized by the Fairfield County Bar Association for his high standards of professionalism as a recipient of the George D. Martin Professionalism Award.
George D. Martin (1907-1993) was a man of uncommon personal and professional integrity. Having graduated Harvard Law School in 1933, he practiced law in Lancaster until 1986. Upon his retirement he was a volunteer law clerk of the Common Pleas Court.
The award criteria states the recipient should be the consummate professional George was and be a dedicated practitioner of law and whose integrity is unquestionable. The recipient should have a history of promoting respect for the law and be active in the community.
"When you look at this award and criteria, it's clear that Mr. Ogilvie is the ideal recipient," said Jeff Spangler, co-managing partner at Dagger Law. "His passion for the profession, community and clients is inspiring. His standards, skills and integrity are at a level all should aspire to reach."
Ogilvie is a lifelong resident of Lancaster and graduated with his Juris Doctor degree from The Oho State University Moritz College of Law. He is extremely active in the community serving as president of the following organizations: Lancaster-Fairfield Chamber of Commerce, Fairfield County United Way, Fairfield County District Library, Lancaster Festival, and Lancaster Rotary Club. He served two terms on Lancaster City Council and was appointed by Governor Rhodes as chairman of the Elected Official and Judicial Compensation Review Commission. He currently serves on the executive committee of the Community Improvement Corporation, The Lancaster Festival board of directors, the board of directors of the Fairfield County Action Board and on the policy committee of the Lancaster City School District.
For more information about Dagger Law, please visit www.daggerlaw.com.
###
Media Contact: Julie Theado, Krile Communications, 614-774-6358– julie@krilecommunications.com