To wrap up our series on transparency in working with attorneys, we've outlined three key tips to improve communication with your attorney that can make your relationship more successful.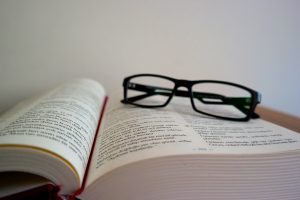 Be organized and detailed
Provide your attorney with a clear and comprehensive account of your situation. Your attorney is required to keep all information in confidence and sharing both the good and the bad enables them to give you the best advice and guidance to ensure the best possible outcome.
Details matter in the eyes of the law, and variables such as weather could influence your case. For example, if you're involved in a traffic accident, write down the events that took place in chronological order, provide citation information and a list of contact information for witnesses. When preparing a will or filing for bankruptcy or divorce, create and organize a folder of relevant legal documents like estate planning information or debts.
The more organized and prepared you are, the less you will have to pay someone else for these services and the higher likelihood the presentation of your case is accurate. Providing specific names, dates and incidents can help your attorney build the best case for you. Don't leave out relevant facts and don't add fictional information.
Ask questions
The law can be confusing. If you don't understand the meaning of terms or how a process works, ask questions so that your attorney can explain what is happening. Not only can the clarification help put the situation in perspective, the communication has the potential to enable your attorney to do a better job representing you.
Share information
If there are new or relevant updates related to your case, inform your attorney as soon as possible. Developments that seem insignificant could dramatically change your legal situation in either a positive or negative way. When a legal situation is taking longer to resolve, it is important to keep the lines of communication open so your attorney can continue to best represent you.
We hope you have found our five-part series helpful in providing a more accurate picture of working attorneys. Please call anytime you have questions and schedule an appointment if would like to meet with us about your legal needs.